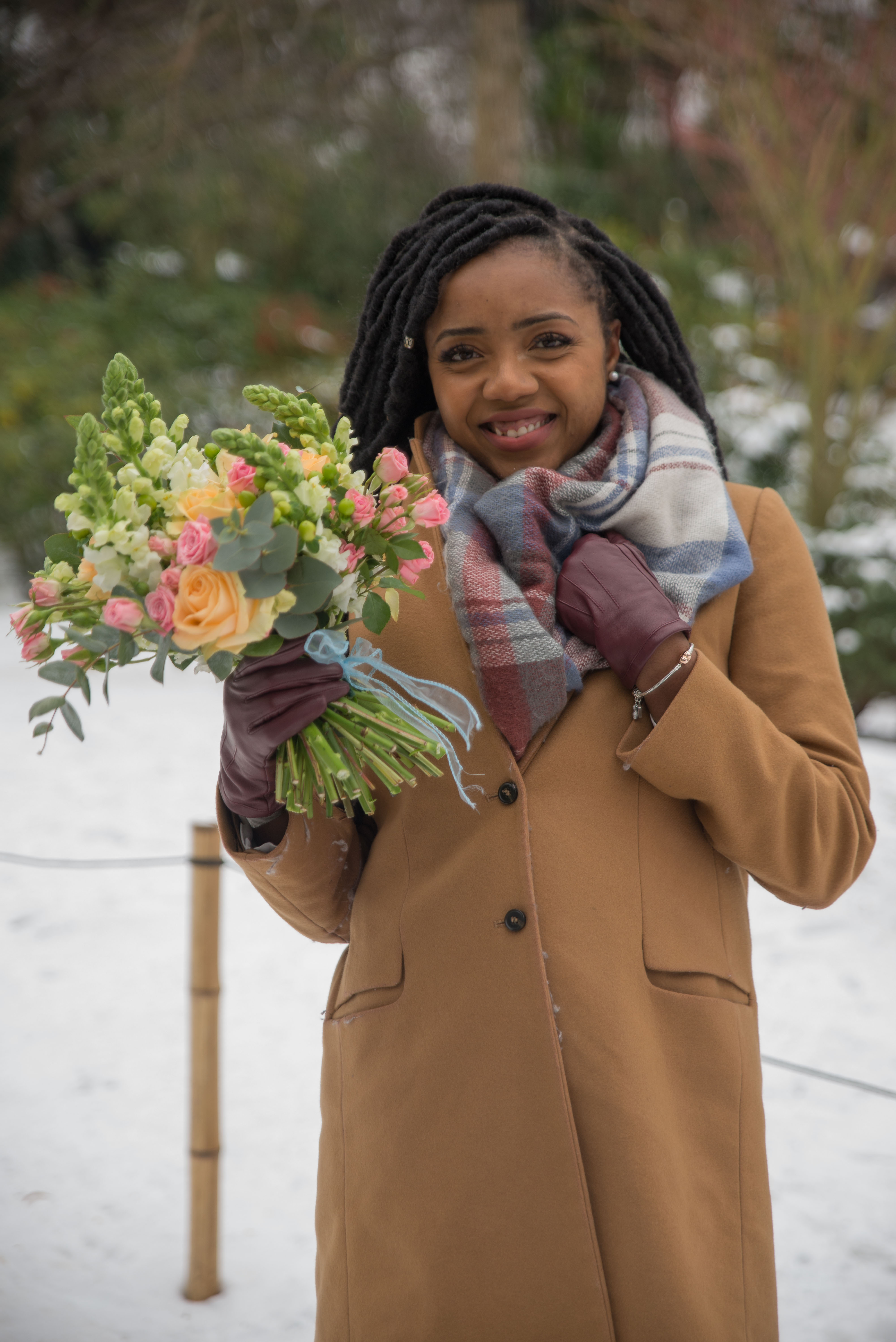 Fresh floral designs from a fresh face
You may have heard of an up and coming face in the floral world. That would be me! My name is Funmi (as you may have guessed from the name 'Florals by Funmi' or FbyF – that's right hashtag it because it's going to become a thing!)
Whether it's a wedding, corporate or special event, I would love to help you grace them with beautiful floral arrangements. My passion for flowers started young, and led me to the Judith Blacklock Flower School in Knightsbridge (fancy!) where I fell in love with the technique and artistry of arranging flowers. I would love to discuss how I could adorn your wedding or event with arrangements that your guests will gasp in delight at –  so much so they'll be instagramming your event for months to come!
So let's grab a coffee and talk about your special event. I'd love to spend an hour hearing about what you have planned, and how I can help bring it to life. And don't worry if you don't know where to start – that's what I'm here for! I will happily talk your head off about all things flowers and find the right thing for you. Feel free to check out my gallery for some inspiration and examples of what I've done in the past. If you already know exactly what you want, then great, what are we waiting for?!
Recently engaged?
Get in contact today for a free, no obiligation wedding consultation. I'd love to hear more details about your wedding flowers and work with you to bring your floral dreams to life!

Providing you with an excellent service is paramount to me, you can be confident you will receive unrivaled attention to detail throughout the whole process

I provide a unique and bespoke service fully tailored to meet your needs. All arrangements are lovingly made to suit your style

Delivery to your home or chosen venue. Delivery is charged at  £15 per hour for a round trip